Amy Schumer is currently stuck between a rock and a hard place as recently a former writer and friend of hers was accused of rape and now seemingly promoting rape culture. That leads us on board her sinking ship for two big reasons.
A. She is now blocking fans on twitter who are asking her any questions about her friend/former writer.
B. She tweeted "I didn't fire Kurt. He isn't a writer for my show because we aren't making the show anymore. There are no writers for it."
Touching up on A really quick… Thats a great way to alienate any fan, block them because they tweeted a question.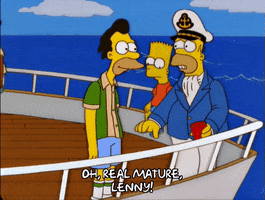 The thing that I really want to look into is reason B, Schumer's show is over. This is big news to me because I have been saying since day one of all the joke stealing accusations that historically that dooms a comedian. Last I recall, she was supposed to take a polygraph on camera during this season to "prove" she didn't steal Patrice O'Neal's joke. I'm just going to guess that's not happening now.
Now if we read into her comments about a polygraph for next season (statement made earlier this year) and recent tweet the show is done… One would assume she believed the show was going to continue. It has me asking why did the show ended. Per Inquisitr, Comedy Central had renewed for a fifth season, but Schumer pulled the plug. I personally believe it's related to the joke stealing. That firestorm has finally calmed down and doing this polygraph and any other possible jokes she may or may not have stolen possibly coming to light would only add fuel to the fire.
PS…
I'd like to think I had something to do with the show coming to an end with all these ship sinking articles, so I will